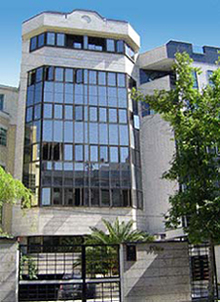 NOANDISHAN ARYA PROCESS AND ENERGY ENGINEERING CO. (NAPEEC) was founded and successfully started its activity in the year 2001 with the capability of design, construction and on time delivery of major industrial package plants for the water treatment, steam generation systems in accordance with International codes, testing procedures and performance quality required by the Power Plants, Refineries and Chemical Industries. The company was founded with the target of implementing and executing the know how of its management and engineers.

NAPEEC now in association with major international partners has the capability to design and supply Oil & Gas wellhead equipment, Petrochemical, Chemical equipment and utility packages for power plants competitively to the highest quality meeting all client's requirements.




NAPEEC Products and Services

Management and Senior Engineers of NAPEEC have more than 35 years experience of plant and Process Equipment design and these experiences are transferred to NAPEEC.
NAPEEC entered in a variety of transfer of technology as Licensee, Technical and agency cooperation agreement with well known companies worldwide to implementing the required know how for best proven established design and execution of the projects .